WATER DAMAGE RESTORATION WASILLA ALASKA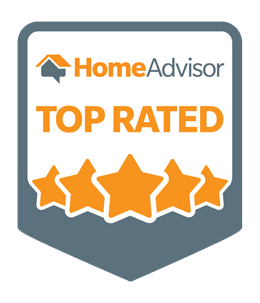 WATER MITIGATION
Water damage calls for immediate response. When water is left sitting and left untreated, it can cause more damage in the long run. State of the art equipment is used to extract water and restore the site. Moisture reading equipment is used to fully assess areas behind walls and below furniture systems. The cleaning process can be stressful, but you will be worry-free when working with the experienced professionals at Resto Clean.
Broken, Frozen Pipes
In the event of a broken water main, homeowners are not always prepared on what to do next and tend to panic. There are many reasons why your pipes leak. Water freezes when heat in the water is transferred to subfreezing air. The best way to keep water in pipes from freezing is to slow or stop this transfer of heat.
Ideally, it is best not to expose water pipes to subfreezing temperatures, but placing them only in heated spaces and keeping them out of attics, crawl spaces and vulnerable outside walls. In new construction, proper placement can be designed into the building. However in some existing homes insulation is poorly installed and can be the culprit of frozen water pipes and lines in the winter time. Often times these breaks are difficult to detect immediately because they commonly occur in the basement where heat isn't well regulated.
A broken of frozen leaky pipe is a major inconvenience and could lead to many more headaches if not dealt with as soon as possible. Ignoring these repairs can be costly and cause more damage to your home and valuables.
If you are experiencing a frozen, bursting pipe or any other flooding, call us as soon as possible
Sewage Cleanup
We have certified specialists trained to deal with sewage mitigation. They clean, disinfect, and sanitize your property's sewage damage. Sewage backing up is considered an emergency since it may contain viruses, bacteria and other microbes that can cause serious illnesses. Resto Clean uses specialized equipment to quickly clean contaminates from dirty sewage water.
We are here for you with ANY flood and Water Clean up Emergency
Quickly responding to a flood is very important. Whether the water comes from leaking pipes, frozen pipes, broken pipes, malfunctioning appliances, sewage damage, or water coming in from natural causes, our Alaska water damage specialists will take care of your emergency water damage needs where you will have a peace of mind.
Why bother if I can't see the mold growth?
There are certain species of mold that may pose serious health risks such as allergic reactions, nervous system damage, and lung infections. At Resto Clean, we coordinate independent mold testing and perform mold remediation services that help you keep your building and its occupants safe. Proper training and certifications give us the skills needed to remove the mold safely and effectively.
It is imperative to act quickly in order to:
Dry the affected area to prevent mold growth And…
Disinfect and sanitize the affected area to prevent further exposure
Steps we take for Alaska Water Damage Cleanup
Quickly Dry the affected area to prevent mold growth
Disinfect and Sanitize to prevent exposure to waste material and diseases contained in water
Shut off power in wet area, if safe
Place wood under furniture
Enter room with standing water to avoid electrical shock
Enter rooms where the ceiling is sagging
That is why we are here 24/7 with a licensed and certified technician available to you immediately.
Providing Services from Willow to the Matsu Valley and to Anchorage Alaska
Water,
Fire
and Mold Professional Restoration Experts
Call us now for Emergency Water Damage Services
We work with licensed industrial hygienists and engineers that provide mold remediation work. Ranging from small residential cleanup to
commercial
buildings. We satisfy all Environmental Protection Agency (E.P.A) guidelines and follow the IICRC (institution of Inspection Cleaning and Restoration Certification) standards of microbial growth. If there are any signs of mold growth in your home or building, it is time to call in the professionals here at
Resto Clean Matsu
.